It was my teams (the fantastic Pink Glitter Gals) turn to set the Weekly Challenge over on UKScrappers.
What we came up with was:
1. Use our chosen Becky Fleck round page map
2. Celebration or Achievement theme
3. 5 of something
4. Use pink and glitter
We really enjoyed setting the challenge. 5 of us did our example pages on our Center Parcs weekend.
and here's my page :o)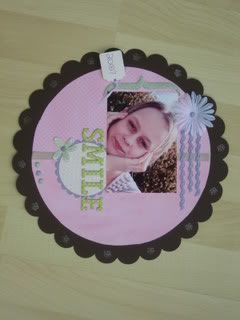 Very proud of my niece for getting through having braces. She had them for just over 18 months and she really persevered - including having implants in her gums - ouch!