It's really busy at work again so I've had to make a point of sitting down and making a card.
I made this one for a special lady and her fab OH.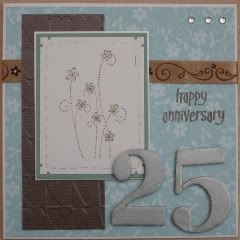 My yummy new Stampin Up goodies with another one of my fave colour combo's - aqua and brown.