My cousin has just become the proud daddy to be a little baby girl - Lucy.
I made these 2 cards - one from me and the 2nd one from my mum and dad.
I love this pram stamp. It's from the Fun and Fast Notes Stampin' Up set.
This one is a Magnolia stamp which I've paper pieced.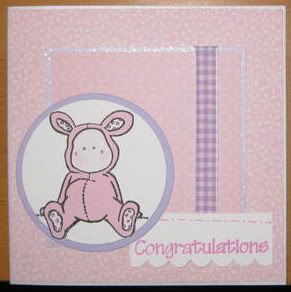 Mum, my niece and I had a fab time today buying a few ;o) bits for the newest member of our family.